Who are we ?
REGARDBTP is a Custodian/Account Keeper (TCCP) for Employee Savings Plans.
Since 40 years, REGARDBTP is the market leader in France for Employee Savings Plans in the Construction industry.
Depending on the savings plans offered by your company, the savings can be invested in Employee Savings Funds (FCPEs) whose assets are made up of shares of your company.
REGARD EPARGNE, our range of FCPEs, managed by PRO BTP FINANCE, is certified Socially Responsible Investiment (SRI) by the French Inter-union Committee for Employee Savings (CIES) since 2008.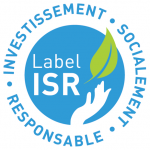 2019 Key figures
€2.540 billions under management
23 FCPEs and SICAVs under management
17 792 enterprises under management
270 171 savers
Our regulatory framework
Our activity is carried out under the supervision of the Autorité des Marchés Financiers (AMF) and the Autorité de Contrôle Prudentiel et de Résolution (ACPR).
Our activity of Custodian/Account Keeper is strictly governed by the Réglement Général de l'Autorité des Marchés Financiers (RGAMF) and the Monetary and Financial French Code. As such, REGARDBTP is authorized as an investment service provider and approved by the ACPR.